Fifth Avenue Apartments offers residents spacious two bedroom suites in the scenic community of Carman, Manitoba. Located in a serene setting with tree lined streets, a 6 kilometre recreational pathway (running directly behind Fifth Avenue Apartments) and the Boyne River running through the town. These apartments are conveniently located near downtown Carman which includes shopping, medical care facilities and recreational activities.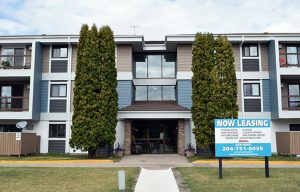 Great Amenities
Attractive common areas, multi-purpose rooms on the 2nd and 3rd floor, mail service direct to the building and an elevator are just some of the great amenities you can enjoy. Parking is available. A security entrance ensures residents safety. Cat friendly building. No smoking policy.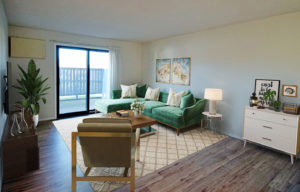 Spacious Suites
Spacious two bedroom suites offer large balconies/patios and air conditioning. A dishwasher, garburator, refrigerator, and stove are included. Additionally, large ensuite storage is provided and laundry facilities with money cards are available on each floor.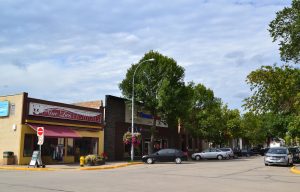 Outstanding Location
Situated close to Downtown, Fifth Avenue Apartments offers comfortable living in a quiet neighborhood of Carman, Manitoba and is conveniently located near many leisure activities.
" I feel very happy living here "

A.B.

The caretakers are wonderful. Always pleasant and helpful. Couldn't wish for any better.

" I have lived here since 2004 "

N.A.

Everyone is friendly and we get along fine. Helping each other, visiting, playing cards or puzzling. I feel very safe here.